Polystyrene Mouldings, Sun Hoods & Blades
Sun Hoods & Blades building industry Supply & Install. Polystyrene lightweight structures architectural solutions.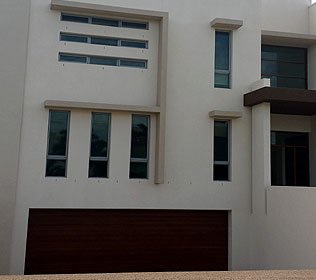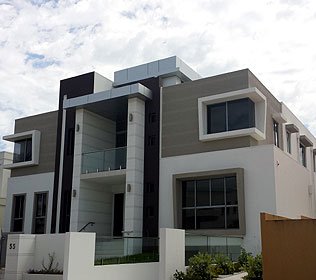 1. SERVICE and ADVICE
Our estimators and project management team are available to help you with your next project whether it is a small job or a large commercial project.
Our licensed installers will provide quality work in a professional manner.

2. Determine the wall type that theSUN HOOD
The method of fixing the mounting brackets will depend on the type of wall the hood is to be mounted on. Below is a quick guide to fixings.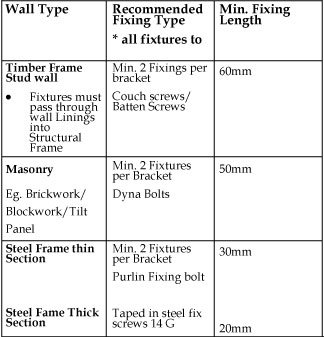 3. Preparation
Fixing Brackets must be fixed no more than 900mm apart ensuring that a bracket is situated no more than 200mm from either end of each manufactured length of SUN HOOD. Once Brackets are fixed to the wall the SUN HOOD can be placed so as to sit on top of the brackets for the purpose of marking the position of the holes to be drilled into the SUN HOOD to accommodate the brackets. Hole depth = SUN HOOD Width—50mm.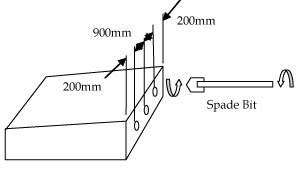 4. Installation
On completion of drilling holes for mounting brackets the hood should be checked against mounting brackets for correct positioning. If OK the SUNHOOD should then be removed and prepared for final fixing.
A. Ensure holes are clean and free of any loose polystyrene.
B. Fill holes with Fixtech urethane adhesive until holes are all full. At the same time also apply a 5mm bead of PU adhesive as supplied in a snake like pattern to the rear of the SUNHOOD.
C. Gently slide SUNHOOD on to fixing Brackets until it makes contact with the wall & then slowly 200mm
D. As a final step the full adjoining edge to wall & all joins are to be sealed with a 10 mm bead of PU Sealant, for added protection we recommend the application of a fiberglass waterproof Bandage in conjunction with the application of waterproofer







Lightweight Sun-Hoods are a more attractive and easy to install!
Light weight sun hoods and blades provide affordable shade and protection for windows, doors and other external features, weather protection with aesthetic appeal for the modern home or commercial project.
Sunhoods and blades assist the home owner or builder to achieve energy ratings and are a smart choice of manufacture in comparison to a board or steel construction method.
Creative mouldings are economical option to traditional construction methods manufactured from light weight, high density polystyrene and designed to place a minimal load on the support brackets and building structure.