BRISBANE BATHROOM RENOVATIONS
Brisbane Bathroom Renovation and Decoration Services in Brisbane, Logan, Ipswich and Gold Coast…, including bathroom waterproofing, ventilation, plastering, tiling, painting, plumbing, electrical, termite damage repairs…
When you are considering bathroom renovations, there are many styles available: The Retreat Bathrooms, The Minimalist Bathrooms, The High Tech Bathrooms, The Utilitarian Bathrooms, The Colonial Bathrooms
Bathrooms should be highly practical – but that doesn't mean they can't be elegant too.
We offer a full professional service in the Bathroom Renovations.
All you'll need to worry about is choosing the bathroom you want; we will provide everything else!
We offer a clean and tidy, efficient, reliable, friendly and professional service to all of our customers.
We are highly recommended by our highly satisfied client base and we always have repeat business off customers or get clients referred by word of mouth.
We'll inform you of every stage of the job, making sure there are no hidden extras on the final invoice. All you'll need to worry about is choosing the bathroom you want; we will provide everything else!
All of our staff are fully qualified and certified to give you the best possible solution and always offer their best workmanship.
Don't hesitate to call us from 6:30 a.m. to 5:00 p.m. Monday to Friday.
Great just isn't good enough!
Bathroom Waterproofing Brisbane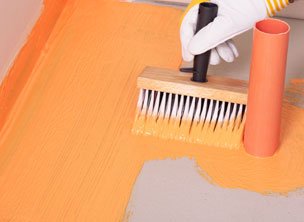 Waterproofing is a leading cause of construction litigation and waterproofing systems require proper installation by qualified people.
We are equipped to provide systems and service that encompasses the latest ideas, technology and solutions.
Our service range enables us to supply you with the latest and most practical solution for all waterproofing requirements.
Preserve your building and protect your investment at the same time.
Also, we can do Waterproofing of: Showers, Bathrooms, Ensuites, Powder rooms, Laundries, Garden Ponds, Planter Boxes, Basements, Water Tanks, Tanking, Retaining Walls, Swimming Pool Surrounds, Gymnasiums, Balconies…
Bathroom Ventilation Brisbane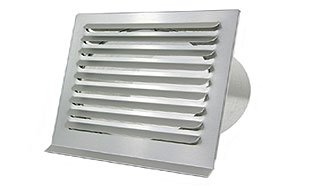 Excessive humidity and condensation damage internal construction, roof insulation and finishes. Also it can cause discomfort and pose health risks to the occupants of the bathroom by encouraging mould and germs growth.
It makes good economic sense to install a bathroom exhaust system that is sized to achieve a good level of ventilation. Ducted exhaust fans remove moisture from bathrooms, laundries… that may be causing damage inside your roof.
Bathroom Painting Brisbane
You want your bathroom paint to last. Due to wear and tear and moisture, bathrooms tend to need painting more frequently than other interior rooms of your home.
We recommend preventive measures by using paints designed for kitchen and bathrooms or by using premium paints and more durable finishes.
Bathroom Tiling Brisbane

We are fitting all types of tiles: ceramic, porcelain, natural stone, marble and travertine, mosaic…
All you'll need to worry about is choosing the tiles you want; we will provide everything else, from adhesive to the accessories for the perfect finish. We are experts in fixing polished porcelain tiles larger than 600 x 600 mm (800 x 800 mm & 1000 x 1000 mm)
Bathroom Plumbing Brisbane

Plumber services – new installation and upgrades:
New plumbing for sinks, washing machine or dishwashers
Toilets, systems & taps repair and upgrade
Installation or repairs of showers and bidets
Bathroom Electrical Brisbane
Bathrooms and showers rooms are areas of high risk, because of the very low resistance of the human body when wet or immersed in water.
Our registered electricians will install any of the following to the highest safety standards:
– water resistant down lights, wall lights, LED lighting
– mirror lights and lighting under the lip of roll top baths
– bathroom mirrors with built-in lights
– heated bathroom mirrors
– separately switched bathroom extractor fans and shaver
– power points
– heated bathroom floors
– bathroom radio, TV and speaker systems…
Bathroom Plastering Brisbane
If you have a full bathroom project that requires new tiles, you often find the old walls require plastering. There is a very specific process required to plaster high humidity and water prone areas such as showers, bathrooms, ensuites, laundries and toilets
Wet areas are defined as areas within a building that are supplied with water.
BCA Requirements
The Building Code of Australia requires that wet areas be treated in accordance with Australian Standard AS3740 Waterproofing of Wet Areas within Residential Buildings. Additional requirements may apply in some states.
AS3740 classifies wet areas into Levels of Risk and specifies which walls, floors, junctions and penetrations are to be treated as waterproof or water resistant.
High risk areas are bathrooms and laundries that require a floor waste, and shower areas. Medium risk areas are outside of the shower in bathrooms and adjacent to baths and spas. Low risk areas are laundries and toilets, and other walls adjoining sinks and tubs.
Fixing Termite Damage Brisbane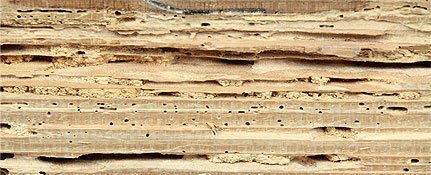 Termite damage can be repaired in most cases. Before making any repairs, protect your home from termites with professional pest control, to ensure all active termite colonies have been controlled.
Two methods are effective for structural and non-structural repairs: The damaged wood can be removed and replaced with new wood and a new piece of wood can be attached to the damaged wood to provide support.